View and create Users and Roles
Written by Paul Kimani
Users
Users are the people entitled to roles to manipulate or manage the system's data. When you create a company, you invite users and assign them roles to assist in data management. To Invite users you first need to create the roles first.
How to Create Roles
For users to be able to manage data in your company, you need to create and assign roles. To view the roles page:
Click the menu 'Settings'

Enter the name of the role

Click on "Add permissions"

Click the 'checkbox' for permissions you wish to add for that role.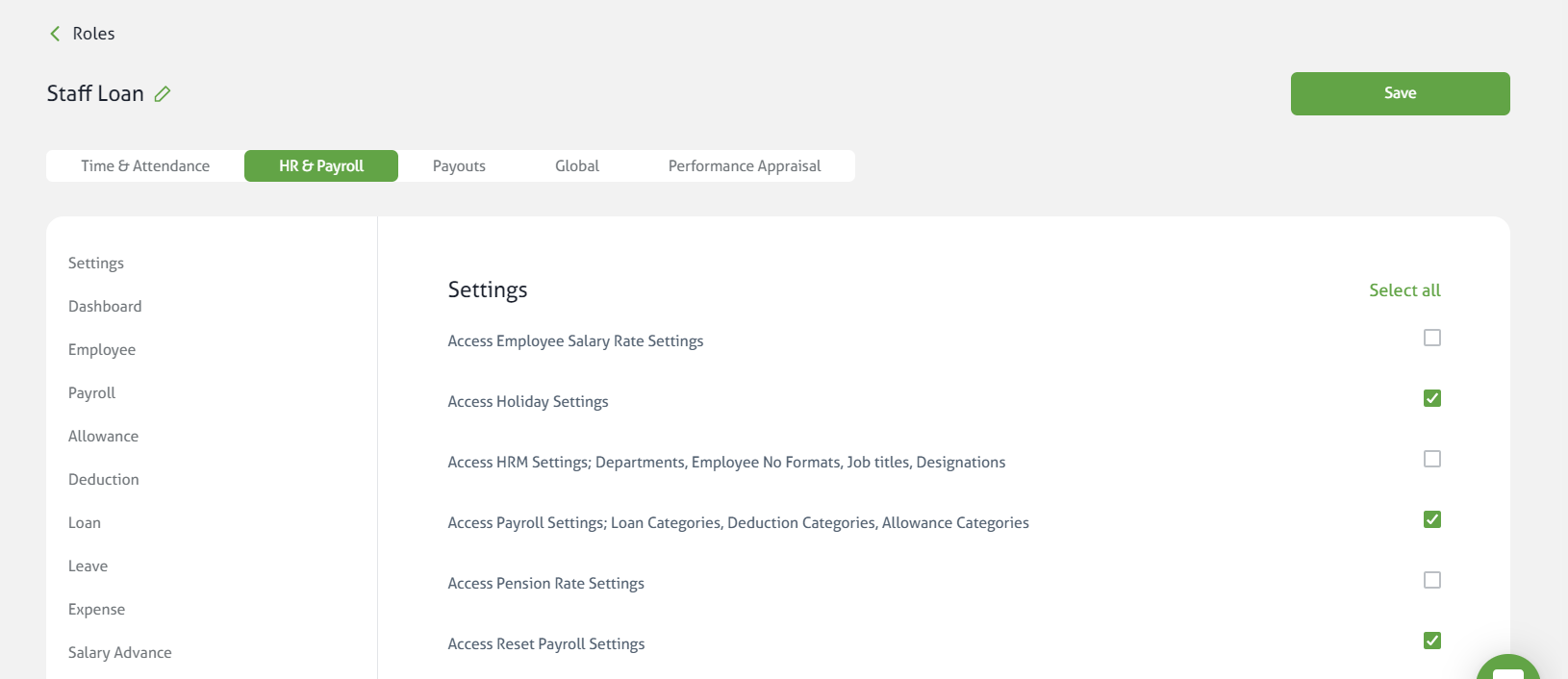 How to Invite Users.
Click the menu 'Settings'

Click on 'Create User' button

Select the user Type(Employee/non-employee)